Download the NIKON 2215 AF-S NIKKOR 35mm f/1.8G ED Lens Manual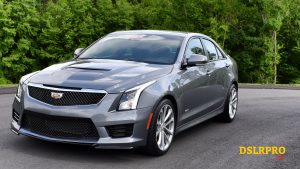 NIKON 35mm f/1.8G ED Lens
I often find myself wishing I had a prime lens between my 24mm and 50mm. The reason being I seem to always being short on space and wide or tall on subject. A 35mm prime fits the bill perfectly. The problem is the "Best Nikon 35mm Lens" is th $1700 Nikon AF FX NIKKOR 35mm f/1.4G may not actually be the best 35mm lens for a Nikon like my D810. Since I'm a broke guy buying lenses is typically a slow process. This time however my need was urgent. I don't like to charge gear but I felt I had no choice this time so I did what any other photographer would do. I set out to find someone offering 0% interest financing on cameras and lenses.
I checked amazon, B&H, Adorama and Roberts. They all had terms that were pretty scary and unacceptable. This force me to rethink do I really need the size, speed and cost of the 35mm f/1.4g. Off to the internet I went. Im glad I did. Nearly all reviews stated the the 35mm f/1.4g had nothing over the 35mm f/1.8G ED. The reviews suggested that the 35mm f/1.8G ED was the better lens at a fraction of the weight, 1/3 the price and the only reason to get the f1/4G was if f.4G f-stop was needed. I'm glad I listened. The NIKON 35mm f/1.8G ED Lens is fast and sharp. The picture at the top of this post was the first picture taken with this lens.
The Nikon AF-S NIKKOR 35mm f/1.8G ED Lens from Nikon is an FX-format lens designed for Nikon F-mount cameras. It features a maximum aperture of f/1.8 which allows you to create separation between your subject and the background as well as the ability to capture high quality imagery in low-light conditions. When used on a DX-format camera, the lens provides a 35mm focal length equivalence of 52.5mm.
For maintaining optical quality, this lens has an extra-low dispersion glass element that reduces chromatic aberrations and increases contrast and sharpness as well as an aspherical element that suppresses spherical aberration and distortion. This combines with Super Integrated lens coatings that minimize ghosting and flare, resulting in a clear image across the frame.
The lens utilizes a Silent Wave Motor for fast and quiet autofocus and its rear focusing system eliminates changes in the physical length of the lens during focusing and enables faster overall focusing. Its minimum focus distance is 9.8″.
A very practical wide-angle prime lens useful for multiple photographic applications. On DX-format DSLRs, its 35mm focal length equivalence is 52.5mm.
Silent Wave Motor provides fast, accurate and near-silent autofocus.
Rear focus system means only the rear lens group moves during focusing, thus eliminating changes in the physical length of the lens during focusing and enabling faster focusing.
Optical construction features 11 elements in 8 groups including one aspherical and one ED lens to reduce aberrations.
Nikon Super Integrated lens Coating enhances light transmission thus reducing ghosting and flare.
Seven rounded diaphragm blades produce smooth out-of-focus areas.
Uses 58mm screw-in filters and includes detachable petal-style lens hood.
Nikon 35mm F/1.8 Specs
Nikon 35mm F/1.8 Performance
Focal Length – 35mm Comparable 35mm Equivalent on DX Format Focal Length: 52.5 mm
Aperture – Maximum: f/1.8 – 16
Camera Mount Type – Nikon F
Format Compatibility – Nikon FX/35mm Film, Nikon DX                                                                                                                                       Angle of View – 63°, DX Picture Angle: 44°
Minimum Focus Distance – 9.84″ (25 cm)
Magnification – 0.16x
Maximum Reproduction Ratio – 1:6
Optical Design – 11 Elements in 8 Groups
Diaphragm Blades – 7, Rounded
Nikon 35mm F/1.8 Features
Image Stabilization – No
Autofocus – Yes
Tripod Collar – No
Physical
Filter Thread – Front: 58 mm
Dimensions (DxL) – Approx. 2.83 x 2.81″ (72 x 71.5 mm)
Weight – 10.76 oz (305 g)
Packaging Info
Package Weight -1.15 lb
Box Dimensions (LxWxH) – 8.4 x 5.2 x 5.1″
Unleash the power of your high-resolution Nikon HD-SLR. The AF-S NIKKOR 35mm f/1.8G ED draws maximum definition and image quality from Nikon's high-pixel-count image sensors for truly dazzling photos and HD videos. It brings the outstanding optical characteristics of AF-S NIKKOR 35mm f/1.4G to Nikon's f/1.8 FX-format prime lens collection, which includes 28mm, 50mm and 85mm versions. With 63° of coverage, ED and AS glass elements for outstanding contrast and minimal distortion, Nikon's innovative Silent Wave Motor for fast, quiet, precise autofocusing and a lightweight, compact design, the AF-S NIKKOR 35mm f/1.8G ED is an outstanding choice for your photo or HD video applications.
Naturally beautiful photos and HD videos
Versatile 35mm focal length with a fast f/1.8 aperture
On an FX-format Nikon camera, a 35mm lens approximates the angle of view we see with our eyes, an ideal perspective for so many photo and HD video applications. The AF-S NIKKOR 35mm f/1.8G ED combines that natural perspective (52.5mm equivalent on DX-format cameras) with an f/1.8 maximum aperture for outstanding depth of field control and low-light performance—all in a compact, lightweight design. Capture vibrant natural looking photos and HD videos with softly blurred backgrounds, even in low light.
Unleash your camera's potential
Optimized for high-resolution Nikon FX-format HD-SLRs
A great lens draws peak performance from a camera, and the AF-S NIKKOR 35mm f/1.8G ED is no exception. Impressive on Nikon's FX- and DX-format D-SLRs, it delivers consistent, superlative performance, even in tough shooting situations. Aspherical (AS) and Extra-low Dispersion (ED) glass elements combat sagittal flare at wide aperture settings. Super Integrated coatings (SIC) enhance contrast and color and nearly eliminate ghosting, even in backlit scenes. And Nikon's innovative Silent Wave Motor (SWM) uses ultrasonic waves for fast, accurate, quiet autofocusing.
Build an exceptional fast prime lens system
The final piece of Nikon's versatile f/1.8 FX-format prime lens collection
The AF-S NIKKOR 35mm f/1.8G ED completes Nikon's versatile collection of advanced f/1.8 FX-format prime lenses, joining the 28mm, 50mm and 85mm versions. All four lenses offer the latest Nikon advancements and optical design characteristics, providing consistent performance at each focal length: wide-angle, standard and medium telephoto.