Thats right Mola Demi vs Elinchrom Beauty Dish 44cm! Fortunately I didn't have to choose. I bought both models of beauty dish. Now let's back up a little. If you arrived here expecting a detailed review or comparison of the Mola and Elinchrom Beauty Dishes that is not what this post is or what this site is about. There are plenty of much better photographers and writers than me. My Mola Demi vs Elinchrom Beauty Dish review will be a beauty dish comparison for beginning to average photographers looking to spend their money wisely. This will be part one of a multi-part series. Look for other beauty dishes to be included in part two.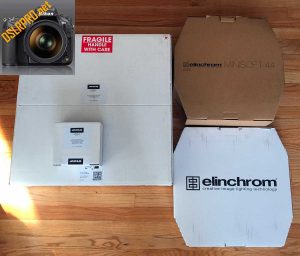 Why did I select the Mola Demi and Elinchrom Softlite?  The answer is cost as i think that is often the driver on what photographers buy the first time they buy gear. Let me explain. Many folks including myself want to buy the least expensive gear that gives us the best results in our photographs. Unfortunately the cheapest solution is rarely as good as the best or even close.
Mola Demi Beauty Dish
I chose the Mola Demi because by most accounts Mola Beauty Dishes are the best. They are probably also the most expensive beauty dish. The cost is not just the initial cost price tag either. Sure the Mola Demi is expensive. Then one needs to by the correct adapter for their strobe or mono light. That was $65 in my case. Then if you want Mola branded accessories such as grids they are also very expensive. They range from about $175 dollars to close to $400. The Mola Demi is also pretty heavy. A quality heavy duty light stand or boom and sandbag will be needed. As you can see the cost of ownership for the Mola Demi can grow pretty high. Is it worth the money in the hands of someone like me. We are about to find out.
Elinchrom Beauty Dish (Elinchrom Soflite) EL26168
Above I mentioned cost versus performance is the driver for this page. This doesn't mean I was just going to seek out the least expensive beauty dish to compare to the best. That may come later. Instead I selected the Elinchrom Softlite Beauty Dish. it's often referred to as almost as good as the Mola Demi. The Elinchrom is about $150 and the grids are about $115. Already you can see a huge cost difference. Another plus for the Elinchrom with me is that Im using it on an Elinchrom RX-4 Strobe. The Soflite fits the RX-4 without an adapter. Another savings benefit. The Elinchrom Beauty Dish is 44cm that's about 17 5/16 inches. The Elinchrom is also somewhat heavy at 2.9 pounds but weighs less than the 4 pound 22″ Mola Demi. The weight of add on grids also needs to be accounted for with both beauty dishes.The Elinchrom needs the same support system as the Mola so that's a wash. Lets do some math.
Mola Demi vs Elinchrom Beauty Dish – Cost
Mola Demi
Mola Demi $298.95
Mola Grid 20 Degree, 40 Degree, Polycarbonate $218
Mola Speed Ring for Elinchrom $69.95
Elinchrom Softlite Beauty Dish
So that's $586.90 for the Mola Demi Beauty Dish and $259 for a similarly equipped Elinchrom Beauty Dish. There are adapters available to convert the Elinchrom beauty dish to other brands of strobes and monolights. The adapter is typically about $25.
Light Stand for a Beauty Dish
In most applications a beauty dish works best from a boom stand with a sand bag. I use the Manfrotto 420B 3 Section Combination Boom Stand with Sandbag. For less than $200 it works as a boom stand for light modifiers, backdrops, microphones and now a beauty dish. The Manfrotto 420B can also function as a standard light stand.
Read – Beauty Dish Photography
Save
Save
Save
Save
Save